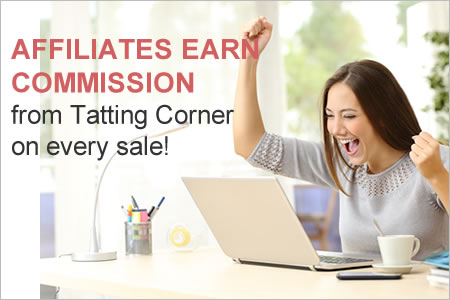 Since 2003, the Tatting Corner has built a reputation for having one of the largest selection of threads, shuttles and notions for fibre arts. Customers from all over the world have shopped at Tatting Corner and we have seen a significant growth in traffic and sales.
In 2017, we are launching the Tatting Corner Affiliate Program so you can join us in helping to spread the word while earning a commission with every purchase by customers sent from your website via your unique link. Best of all, it's easy and free to join.
To join, you must have an account with us. Simply log in or create an account today and click on My Account at the top of the page and look for Affiliate Referral Program heading. Then click on Sign Me Up Today.
Affiliate Program FAQ