Find a Mentor or Teacher Near You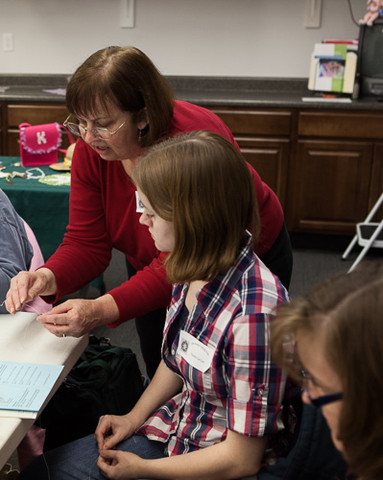 Those of us at the Tatting Corner are passionate about passing along the tradition of Tatting, an ancient lace making form that dates back to biblical times. This beautiful and lacey lace is a durable piece of history that can be passed down from generation to generation. I originally learned from my grandmother and now my daughter is learning the craft at the age of 8.
For those who have always wanted to learn but don't have the family or connections, we want to be your tatting family and help you with the resources you need to learn. Many folks can and have taught themselves to tat. However learning the transfer sometimes is just so much easier with a teacher or a guiding hand.
As part of our mission to help continue the rebirth of Tatting we are offering this page, a Teachers Page if you will. Our hope is that no matter where you live, you can find a tatting teacher, a mentor or a tatting guild nearby that can help.
If you are an experienced tatter, lacemaker or crocheter who would love to mentor someone, or you are teacher for hire and would like to be listed on this page, please click the button above to submit your information.
This listing is absolutely free. We hope someday to have representation from as many states and countries as possible.
Listing of Mentors and Teachers